The world is getting accustomed to the new norms after the global outbreak of the Novel Coronavirus. The pandemic has changed life forever. People, who once were called as social animals by Aristotle, are no more allowed to openly meet each other or maintain physical interaction as they used to in the past. The new norm has not only affected people but also changed the way businesses operate. Working from home is the new order of the day for the businesses and professionals worldwide. Although a few countries have started recovering from the effects of COVID-19, yet the work-from-home style is set to stay here for a few years, at the least.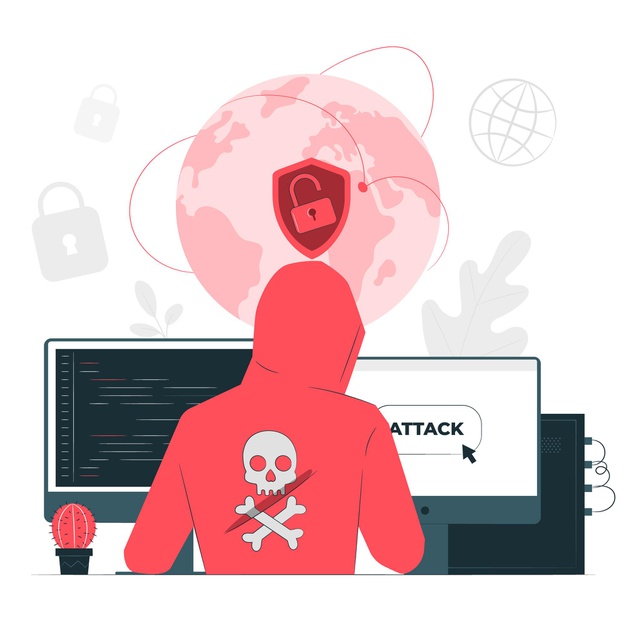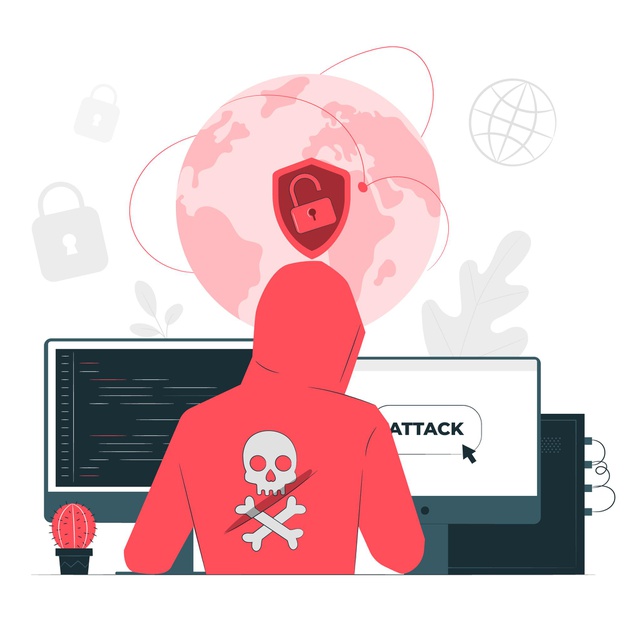 In this scenario, enterprises are living on the edge. They have proper security systems installed on the networks they have in their office premises. However, ensuring the same level of security on domestic networks is a massive challenge of its kind. This vulnerability made the job of cybercriminals a lot easier as we have witnessed a sharp rise in the number of cyberattacks on government as well as private organizations across the globe. These cyber attackers use new attack vectors to find a way into the networks and disrupt them, destroy them, or compromise them for ransom.
New Attack Vectors
After targeting private users and enterprises for over six months under the theme of the novel Coronavirus, hackers and spammers have now turned their interest to the upcoming US Presidential Election where Donald Trump is facing a stiff challenge by Joe Biden.
The shift in attack vectors has resulted in a massive rise by 29% and 13%, respectively, in a botnet and exploits activities during the second quarter of the Year 2020. According to official figures, the world faces more than 17,000 botnet and 187,000 exploit attacks per day.
As mentioned above, the home-based systems don't have ultimate security measures since the company's IT experts can't physically access them all. Lewie Dunsworth, CEO at Nuspire, believes, "Today, the pandemic has complicated an already complex threat landscape. CISOs are under great pressure to ensure their virtual organizations are secure. Threat vectors will continue to evolve as the uncertainty of our world continues to play out. That's why our team analyzes the latest threat intelligence daily and uses this data to engage in proactive threat hunting and response to ensure our clients have the upper hand."
Spike in Cyberattacks
Apart from the above-mentioned attack, more such attacks have been reported this year, and that too in big numbers. For example, ZeroAccess botnet reemerged during the second quarter of this year and ended up the second most used botnet during the period. It was previously terminated in 2013 but it has been making periodic resurgences since then. According to a report, over 1,310% spike was recorded mid-quarter in exploit activities against Shellshock. The exploit was first discovered in 2014. Cybercriminals use this exploit to identify and target systems with old operating systems and unpatched programs.
Similarly, MSOffice Sneaky, a new signature, also came to the fore during the second quarter this year. It contains the word and excel-format documents with dangerously malicious macros that, once downloaded, target command and control servers. They download malware in the targeted system and seize it. In fact, this is increasingly becoming dangerous, especially when workers disconnect their machines from their VPN. Moreover, NSA-developed exploits known as DoublePulsar attempts to whelm the explore chart after Nuspire found out that 72% of all exploit attempts came from it.
What is the Way Out?
There are a number of things your network security professionals do to keep your workers safe while working from home. These anti-DDoS protection measures may include a VPS with DDoS protection and a DDoS proxy. It is true that most of the company's security fundamentals still apply to remote systems. However, in today's world, you can't blame your employee when he uses his machine for his kids' online education or feeling anxiety or restlessness due to the pandemic. Some things never change and human folly is one such factor.
Individual Employees in the Limelight
Let's talk about individual employees and their ability to set tough passwords. Even at offices, most of the people have to be reminded about the periodic change in their passwords or refrain from choosing a simple passcode. Such individuals can put your system in a massive disaster. When they or you choose a password like "1234" or "abcd", you literally invite bad elements to hunt you down. Since workers and entrepreneurs can equally endanger the business venture, the authorities should always invest time and energy in developing a set of regulations on how strong passwords can result in a safe work environment for everyone
The truth of the matter is that in the current scenario, security is everyone's problem and responsibility. It doesn't matter whether you represent a government, business, education, healthcare, or other types of organizations, security starts at an individual level. And it all starts with your password. Every individual employee of a company should take the pain of setting up a complicated password and memorize it.
Educate Them on Ripe Scams
It is every enterprise's duty to keep their employees educated and informed about the latest kinds of scams in the digital world. Cybercriminals always find a new way to reach them out with an aim to steal their information. As we mentioned above, the trend is shifting from COVID19 to the US Presidential Election 2020, and hackers build all kinds of scenarios to make users fall for their trap.
The employees should be informed about the latest kinds of scams, including phishing scams. Phishing scams are no more just email-related scams, rather cybercriminals use them via messages, social media, and other platforms to make people click and download the wrong files. In this regard, enterprises can release a set of rules to stay protected while working remotely. They can make sure that the employees are not only going through these rules but also understanding it by making them take tests periodically. This is a great way of keeping your workforce alive to the dangers out there.
VPNs are Great, but Not Perfect
Many home-based workers find solace in a Virtual Private Network (VPN). Although it is a great tool for many it is far from perfection. In fact, in most cases, VPNs are the only way to access office files and other relevant data. It leaves users in a situation to must use a VPN. However, too many users in a VPN can actually be a cause of concern.
The enterprises need to make a few rules here for their home-based employees. For example, they must tell their workforce that they shouldn't use VPN while they are browsing their stuff on social media or on the web. Moreover, they still don't need to use a VPN while paying off their domestic bills, reading blogs or news, or enjoying a TV show. By setting such rules, companies can make sure that their VPNs are not always overwhelmed and overcrowded. It will help increase the security of their remote work environment.
Set Proper User Privileges
This one is by far the most neglected one. Network security officials of businesses generally overlook this important aspect. The truth of the matter is that each home-based employee should have personalized or exclusive user privileges. Executives don't need to have access to everything whereas managers should have the access to oversee how things are progressing in the work environment. However, what happens in the real world is that security managers generally don't pay heed to this important factor and keep the same security protocol and user privileges for all and sundry. It leads to the vulnerability of the network. If any of the employees click on a malicious file, it can instantly disrupt or compromise the whole system, thereby putting everyone at risk.
The Concluding Remarks
Today, we exist in a world that is not safe for most of us. Especially, when we talk about the virtual world, there are all kinds of threats and criminals who are hell bound to gain access to our systems and networks. Apart from the above suggestions, we also recommend different other tools like VPS with DDoS protection or a DDoS proxy to make sure that your network has anti-DDoS protection that actually serves the purpose.
As mentioned above, it all starts at an individual level. Every employee in a company should take responsibility at an individual level and refrain from setting weaker passwords or clicking on suspicious emails or messages. Moreover, network security managers should make sure they have set exclusive user privileges for different tiers of staff members in the company. Thirdly, companies should always be proactive in equipping their workforce with the right knowledge about the list of latest threats in the online world. The last but not the least, businesses should always communicate with their employees about the right use of the official VPN service. These VPNs should only be used for office-related work so that all the other employees can also get their job done efficiently and without putting the company's network at risk.